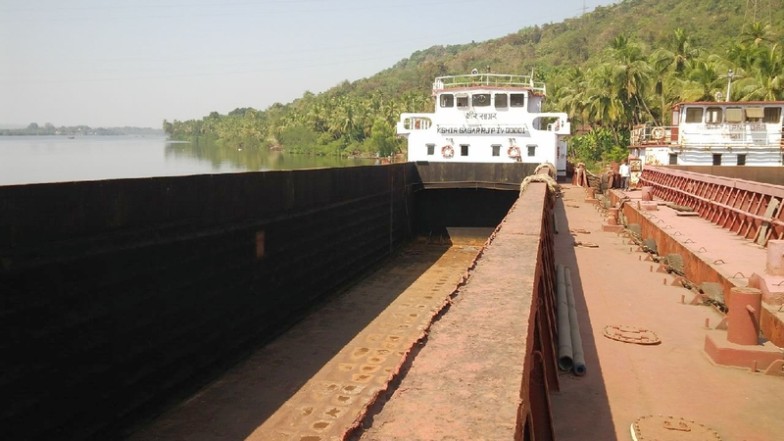 Sancoale Shipping Limited is in the business of barges. We currently have a range of barges from 900 DWT to 2100 DWT.
The business was started by my family in Kolkata. We had barges that were carrying cargo from West Bengal to Assam. We had purchased World War 2 landing vessels and converted them to carrying cargo. These were vessels that had plates riveted together, and not welded as in today's vessels. Mr Parkot of ACM met us and contracted our vessel. I then relocated to Goa in 1966. Our vessels came in from West Bengal and Andamans.
We were one of the pioneers of mechanised barge operations in the 60s. The company was incorporated as Sancoale Shipbuilders & Engineers Pvt. Ltd. in 1971. Our Dry-dock in Sancoale started operating for vessels upto 1000 DWT, which was large sized at that time. In the 70s, we also repaired specialist vessels belonging to Yugoslavian Companies and Rebuilt 35 year old LCT's to Coastal Cargo vessels. Our vessels have operated in major as well as ports across Goa, Gujarat, Maharashtra, Andhra Pradesh and Karnataka. In the 90's we were the first Company to comply with the load line rules for Inland barges operating beyond normal IV limits.