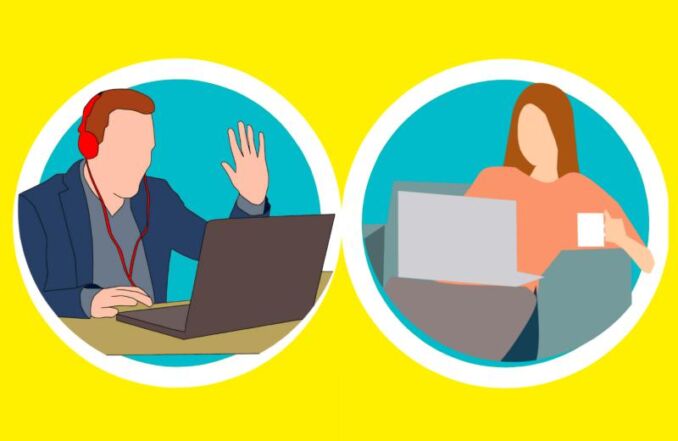 There are a number of options for video conferencing. Facetime, Google Hangouts, Google Duo, Skype, WhatsApp, Microsoft Teams, Webex all have good options. See what works for you.
Here, I will talk about video chat using Zoom. Its free to start. You can do a group meeting for upto 20 persons for upto 40 minutes. If you are using a Windows Laptop, you can record the meeting too. Like a regular world meeting, you have options to mute all participants. Its easy to share the screen too.
I like the paid version. It allows me to record video calls irrespective of whether I am using a laptop, or phone / ipad. I can allow access to the recording to an assistant for taking action. All recordings are with permission and notifications, so its perfectly safe for the person being recorded too.
If you don't have Zoom, please download it now. It works fine across different platforms – on Windows Laptops, Android and iOS. It's free.
Some general guidelines for Video Conferencing
Sometimes the Internet works. And when it doesn't want to, it just doesn't. Try turning off your video to save bandwidth. Have a backup plan with the others – in case Internet fails, simply reconnect an hour later.
Try to sit in a reasonably quiet room (if possible). Check noise levels by turning off your AC / fan.
Face a source of light. Let there be light behind the camera.
Be mindful of the background.
It's ok if your child or pet photobombs, we are all human.
Test the phone / laptop / earphones microphone quality.
Share zoom video call meeting ID and password on a need to know basis just before the scheduled start of the meeting. Enable waiting room so people cant enter the meeting unless admitted.
When the video call recording is on, you will get a notification on your screen.