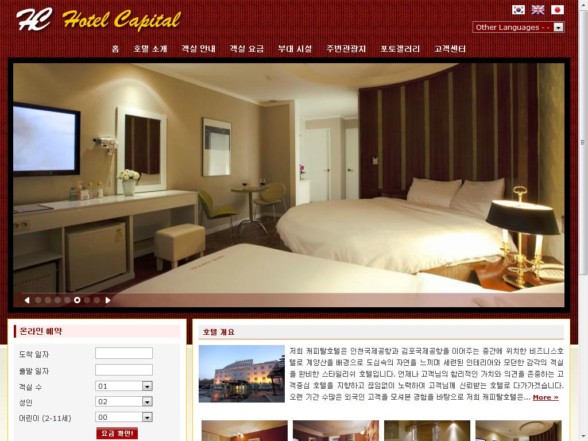 Multi-lingual website design delivered for Hotel Capital, South Korea. Results speak louder than words.
Hotel Capital has its website in English, Korean and Japanese. Our work for them was restricted to Web Redesign. The website was developed in three languages.
Talk to us about how we can develop your multi-lingual website.